How to find full text
---
You can find articls from TKU's collection through Discovery Service or Google Scholar.
 
Google Scholar's Library Links Settings 

Steps of setting library links are as follows:

Step1. Google Scholar Main Page (fig1.) → Click 「Settings」
fig.1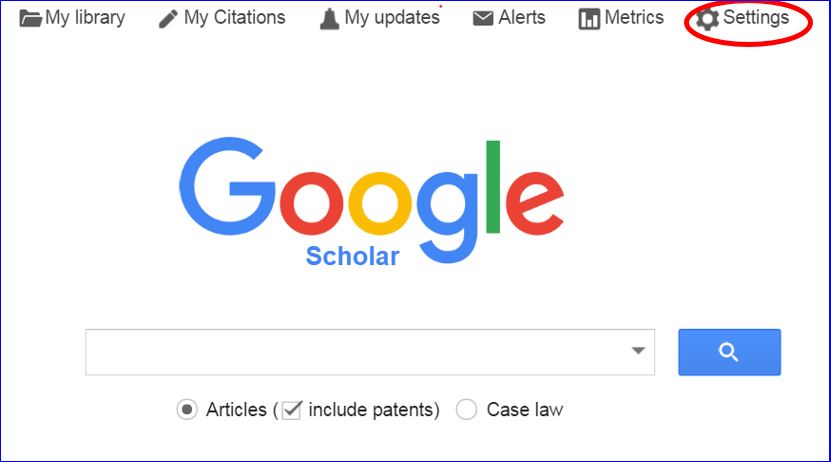 Step2. Click 「Library links」→ type [tamkang] → Search → Chose [Tamkang University Chueh-Sheng Memorial Library - FullText@淡江大學TKU] → Save
fig2.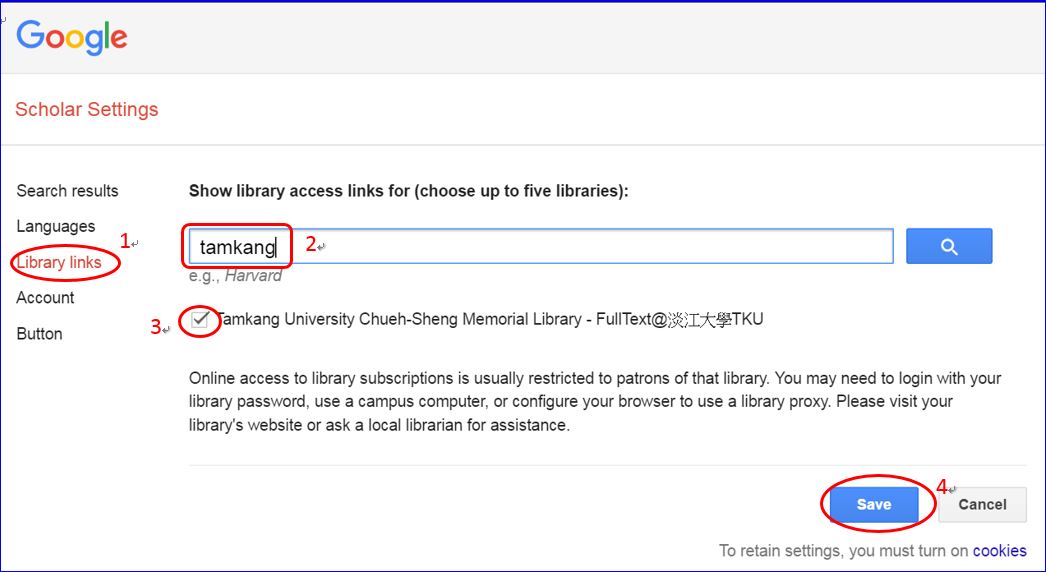 Step3. Sample: search and get the fulltext article from the TKU's collections

fig3.